JazzClassique
JazzClassique is the name used for projects I put together to perform light-listening music in the 3rd Stream-jazz genre. In other words, classical music that has been re-interpreted with jazz harmonies and modern rhythms or, contrari-wise, jazz and pop tunes played in quasi-classical style. I had actually taken a 3rd-stream class back in my college days, where my final project and performance was an arrangement of Bachianas Brazilieras by Heitor Villa-Lobos (listen below).
I led, wrote the arrangements and played guitar. (I could have chosen to play flute in the duo, but it was easier to write print out the classical music for another flutist than to write out the unique guitar parts, and I had already worked them out while doing the arranging).
Source material was classical manuscripts (analyzing piano parts for chordal foundations), lead sheets (jazz standards), and simply listening to/rewinding tapes. Music was written out in lead sheet format, often no more than marked up classical music .
JazzClassique Duo
Something of a return to the beginning of my career with flute and guitar duo — only this time I am the guitarist. Again, this is 3rd-stream music, which is classical music fused with a jazz, latin, or pop feel (and vice-versa).
Although, it is serious music that can be performed in a concert setting, it is sought after for relaxed casuals, weddings, and background music at eateries and hotel lounges.
NOTES

Kevin Cornwall: guitar, vocal
Mike Rybak: flute
Arrangements: Kevin Cornwall
JazzClassique Solo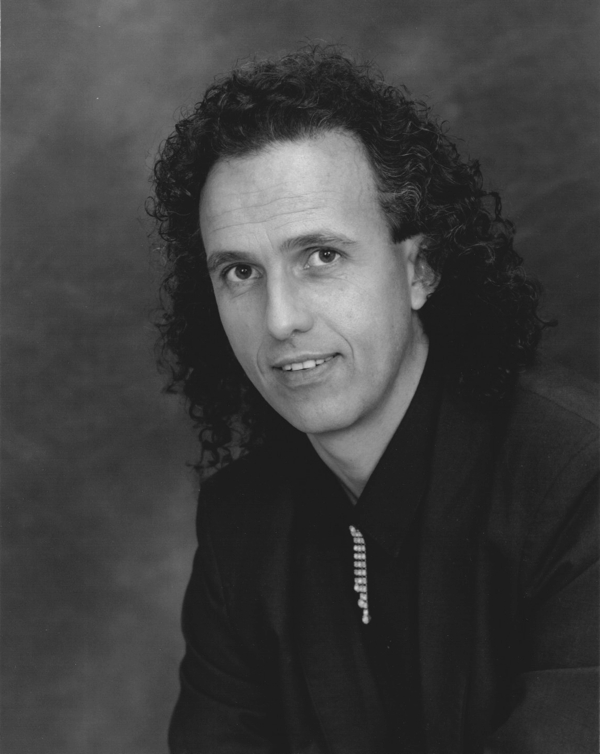 As the last project of my musical career, I felt that my chops on finger-style classical guitar were strong enough to perform solo.
One great memory was a wedding in the modernist sculpture garden of the San Diego Art Museum in Balboa park. Modern art is something I have studied and appreciate.
The songlist here is light classical, 3rd-stream (classical-fusion), jazz, and pop.
NOTES

Kevin Cornwall: guitar
Arrangements: Kevin Cornwall
JazzClassique - Solo Guitar - Demo
---
JazzClassique "Album"
This is a quick, low-tech project I put together one Christmas, in the course of getting material together for the project. Besides documenting the written arrangements, it resulted in a modest tape for family and friends. I'm playing a mic'd acoustic guitar and over-dubbing myself on woodwinds — all first takes. Sadly, the over-dubbing caused the resolution of the guitar to be sub-par.
Still, the recording nicely captures the quality of my flute playing (even though I hadn't been active on it for a few years, at this point).
With these additional songs, you can get a better idea of the scope of my approach to 3rd-stream re-harmonizing and restyling.
NOTES

Kevin Cornwall: flute, soprano saxophone, guitar
Arrangements: Kevin Cornwall

* The following were adapted from arrangements by

Claus Ogerman: Pavane, Blue Interlude
Lalo Schiffrin: Old Laces (Fantasy)
Tom Jobim: How Insensitive / Chopin Prelude No 24)
Don Sebesky: Song to a Seagull