Here and Now
Every band in the New Wave era, whether synth or rock, had a sax player. Rock was still a thing at the time when new wave was at its height. It was great fun to join and help form a working rock band — one where the saxophone is a featured instrument, not just a backing horn where you usually find it now in popular music.
Here and Now - Demo
This demo was made after we had been playing together for a while. Some semi-professional recording and mixing produced a good sound.
NOTES

Keefer Powell: lead vocal
Mark Handley: lead guitar, vocals, harmonica
Kevin Cornwall: tenor sax
Larry Kosta Jr.: backing guitar
Chas: bass
Jeff: drums
Hear and Now - Live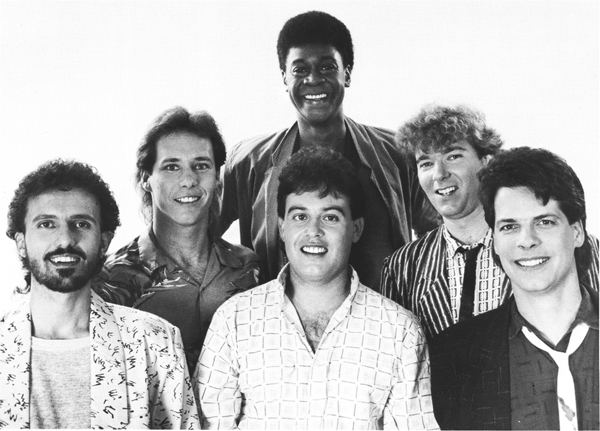 This was recorded live at a big, private party. As the night wore on, Keefe's voice started to wear out — a bit. No matter, he was a great lead man, really good with an audience. Wail on!
NOTES

Keefer Powell: lead vocal
Mark Handley: lead guitar, vocals
Kevin Cornwall: saxes, piccolo, melodica, agogô, vocal (Faith)
Larry Kosta Jr: backing guitar
Chas: bass, vocals
Jeff: drums
Kenny D: guest drums