Getting Product UI/UX done for a workflow-intensive application — on a short deadline.
Background
Cassida Corporation is a global leader in cash automation solutions. Cassida's line includes business-grade bill counters and coin counters/sorters. Every day, large retailers, with many cash registers, must count and reconcile the amount of cash in the registers, the change drawer, and the safe, and then stock them for the next shift. The task is called Daily Prep.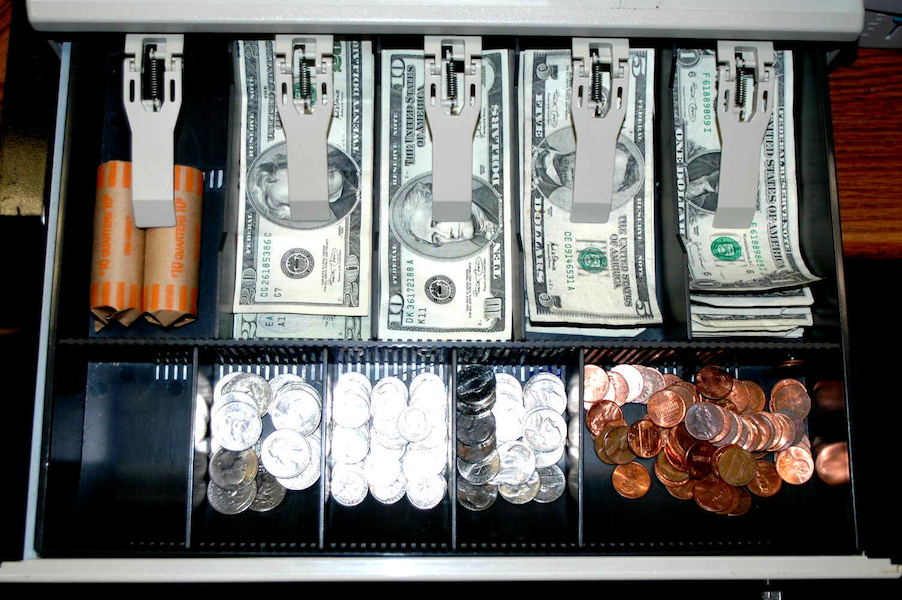 A cash register till prepped for start of shift
Business Driver
Cassida reached out to me in crisis mode. They had 6 weeks, worth millions, to win a contract from a leading retail discounter. Advantage: they were less than half the price of their competitor, so the client preferred them. Problem: It took 10 times longer for staff to do the job because Cassida's their banknote and coin machines are stand-alone products, whereas their competitor offered a combined solution.
To meet this challenge, the business decided to hack the machines in order to "virtually combine them." The 2 print feeds would be output to a digital file. A display, a touch-UI interface (a Raspberry Pi tablet) would allow the user to view the output. It would also replace the need to interact with the hardware controls and LED on the machines.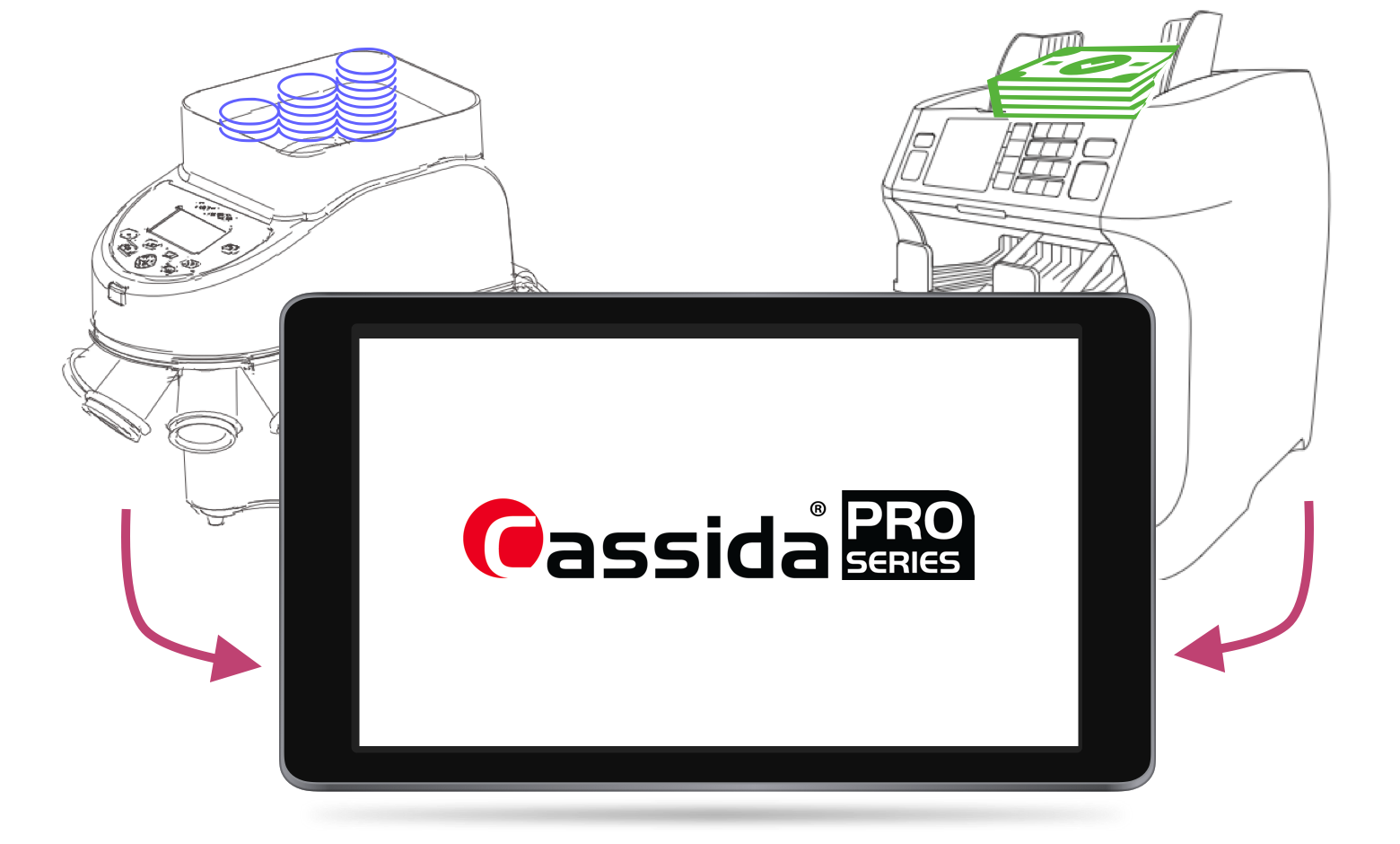 Goal: readout and control of banknote and coin counting machines connected to a tablet